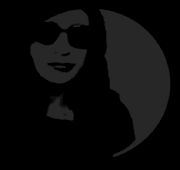 Taylor, Johnnie · Wanted One Soul Singer ·

· 180 Gram Audiophile Vinyl ·

Johnnie Taylor set the tone for his recording career at Stax with Wanted: One Soul Singer, a consistently gritty collection of blues and raw, hard-hitting Memphis Soul. In addition to his appealing medium-sized hits Just The One Ive Been Lookin For and I Had A Dream, the album boasts pleasant surprises ranging from the addictive Toe-Hold to gutsy versions of Merle Travis Sixteen Tons and the standard Blues In The Night. Adding lyrics to Herbie Hancocks Watermelon Man, Taylor removes the songs jazz elements and turns it into pure Southern R&B. When Wanted: One Soul Singer was released, Johnnie Taylor had yet to become the Soul-radio fixture that Whos Making Love would make him, but these solid performances show that he was definitely on the right track.
€ 19.90